Want a yoga class, yoga therapy class or movement-based workshop tailored to you, your employees, your program or your group?
Contact me for a quote, providing a short description of what you are looking for. I can be booked for private classes or workshops at your location, at the RePose studio, or online.  Read more about my private one-on-one sessions and areas of expertise, as well as examples of group bookings below.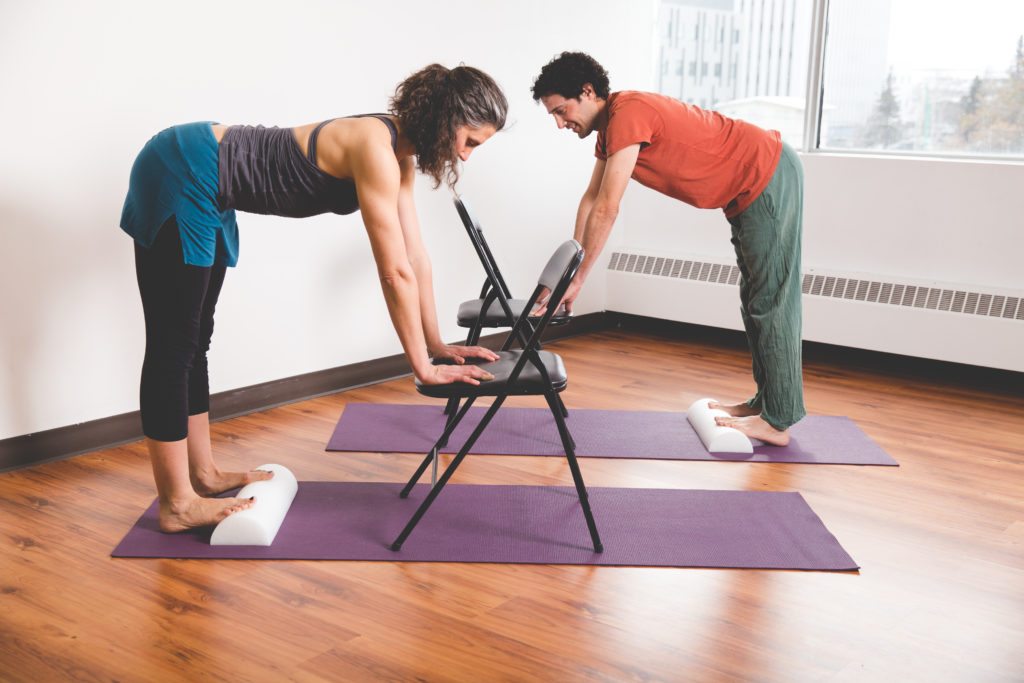 "Jenn is very knowledgeable and continues to empower herself with research on biomechanics to integrate into her yoga practice. I find her calm demeanor refreshing during each session, it leaves me feeling rejuvenated at the end of each class."
Examples of Small Group Workshops

Foot Strength & Mobility Session at a health conference
Mini Stretch & Move Break during office boardroom meeting
Balance & Lower Body Strength for Elders/Seniors group
Chair Yoga for Elders/Seniors group
Tailored Yoga Class for group of friends
Yoga/Exercise for Pelvic Floor & Pelvic Health (Full day Workshop for Midwives)
Prenatal Yoga & Education Session in Prenatal programs
Postnatal Recovery Session in Postnatal program
Upper Body Mobility Session for Quilters
Office/Corporate Movement Workshop (1-hr. or 1/2-day)
Corporate Workshop (3-hour or as tailored to your needs)
Bring RePose into your Boardroom! This program is available for booking for government, corporate and other workplaces.
Many workplaces have been moving to standing workstations or sit-stand stations. This is definitely a step forward for health in the workplace – yay!
Regardless of whether you are sitting or standing at your desk, if you are mostly sedentary in one position you may have experienced tension, discomfort, and low energy.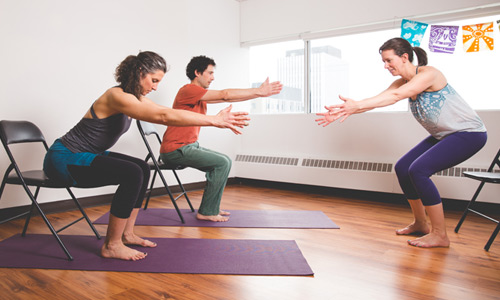 Want to feel great at work?
Or, better yet, interested in contributing to your employees' well-being, increasing their overall happiness at work and by extension – their productivity?
This workshop will show you and your employees or colleagues different ways to sit, stand and incorporate healthy movement while working at your desk. We'll practice simple stretches and strengthening exercises you can do at your desk (in your cubicle) throughout the day to decrease desk-related tension and improve how you feel, as well as your ability to focus and be productive.
You will leave this workshop feeling more confident in your ability to add healthy movement into your work day. A handout to pin up next to your desk will be provided with simple desk exercise reminders.
TO BOOK THIS WORKSHOP OR DISCUSS ANOTHER IDEA FOR YOUR GROUP, PLEASE CONTACT ME .